Hazer Baba Gida San. Ic Ve Dis Tic. Ltd. Sti.
Hall: Shk Rashid Hall Stand: R-K20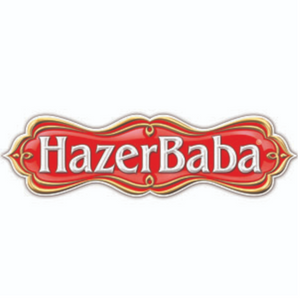 TURKISH DELIGHT "LOKUM", A GENUINE TURKISH PRODUCT IS ONE OF THE MOST DELECTABLE SWEETS IN THE WORLD . THIS TRADITIONAL SWEET WAS INTRODUCED TO EUROPE IN THE 18TH CENTURY AND HAS BECOME A WORLD RENOWNED CONFECTIONERY EVER SINCE RIGHTLY CALLED "TURKISH DELIGHT". In addition to Turkish Delight, Hazer Baba is also a reputable producer and exporter of instant powdered fruit flavoured drinks, Cotton Candy Delight and Halva assortments. In 2005, as a result of its rigorous efforts, Hazer Baba was collectively awarded by United Nations Food and Agriculture Organization and Turkish Ministry of Agriculture with a medal: among all traditional food producers in Turkey .
Address
Kemal Turkler Mah. Sumer Cad.Hanimeli Sok. No.43 34785 Sancaktepe
Türkiye