RAMAK SUGAR CHIC
Hall: Shk Rashid Hall Stand: R-149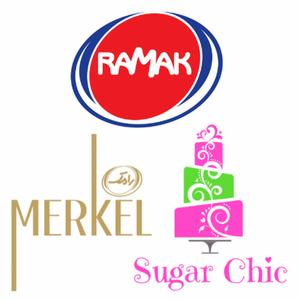 Ramak distributes world class food brands in confectionary, condiments and personal care categories. Knowing consumer demands across the Middle East Markets, we carefully source and supply high quality products to meet our consumer needs. Ramak has an extensive network of customers in the region and also pays utmost attention to storage of the products and logistic requirements of the customers. In ISM 2023, Ramak will represent the products of three brands: Ramak Dairy, Merkel and Sugar Chic Sprinkles.
Address
No. 701A, Deira Twin Towers Bani Yas St. Dubai, United Arab Emirates
United Arab Emirates
A premium Chocolate spread/cream which is super tasty and is a perfect topping for your pancakes, desserts, waffles and delicious milkshakes.

Sugar Chic is born out of a passion for cake decorating with Sprinkles and Sparkles, the joy of creating lovely blend of colours and shapes that not only envision any baker's dream but also amazingly ...