Saray biskuvi ve gida san. A.s.
Hall: Shk Rashid Hall Stand: R-K15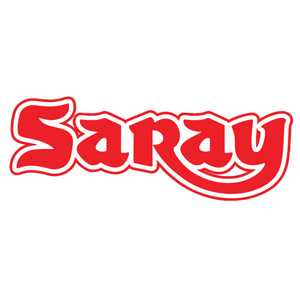 Saray Biscuit which is one of the biggest companies in the snack market in Turkey was founded in 1961 in Karaman. The flavor story which began in 1979 with candies and Turkish delight production continues with more than 400 product spectrum with registered Saray brand. Saray, which is one of the well-known brands since 1995, produces more than 50 thousand tons annually in biscuit, wafer, chocolate, cake, cracker and candy category and also delivers these products to its customers. Saray Biscuit, which focuses its main goals in the human resource, innovation, growth, profitability, brand and supply chain areas; has come a long way in growth, profitability and service quality and now makes production according to world standards. Saray Biscuit exports its products which are produced with state-of-the-art facilities in Karaman and Kırklareli factories. Saray Biscuit also contributes to the establishment of new subsidiaries by triggering new investments.
Address
Osmangazi Mh. Yildizhan Cd. Kose Sk. No: 4 Saray is Merkezi Sancaktepe/ Istanbul
Türkiye