SOHOSNACKS
Hall: Shk Rashid Hall Stand: R-L35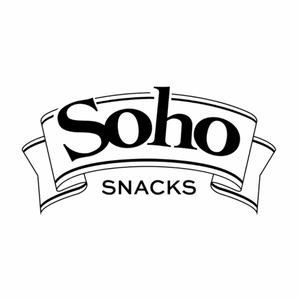 Welcome to SOHOSnacks, where we proudly stand among the world's foremost leaders in the production of popcorn and cotton candy. With one of the biggest production capacity worldwide we are renowned on a global scale, ensuring we can meet the demands of any market and any envision for your private label. At SOHOSnacks, quality and compliance are our top priorities. Our commitment is underscored by our certifications in FSSC 22000, Halal, and Kosher, guaranteeing that our products adhere to the most rigorous standards of safety, quality, and ethical practices. 1. Cotton Candy with Inclusions: Explore our Sweets & Cloud range of cotton candy, meticulously curated to offer seasonal sensations tailored for different occasions and themes. Plus, there's a world of private label possibilities waiting to be explore. 2. Popping Cotton Candy: Brace yourself for an extraordinary treat with our Popping Cotton Candy. As you savor the sweet cotton candy, brace for an exhilarating sensation with the inclusion of pop rocks. 3. Wild Pop Popcorn: Experience a flavor adventure with our Wild Pop popcorn range. We've expertly crafted bold and unique flavors to take your taste buds on an extraordinary journey. Join us on this manufacturing adventure and elevate your snacking to a whole new level of excitement and flavor.
Address
Parc industriel BLED SOLB, Lot 106 Commune de Chellalate Grand Casablanca.
Morocco
Discover our popcorn buckets, available in three sizes: 100g, 250g, and 500g. Dive into a world of flavors with our renowned "Happy Popcorn" brand, featuring delectable options like Caramel Sweet and ...

Savor our cotton candy! Available in 75g bags, it comes in three exciting varieties: regular, popping, and with confetti inclusions. We're always in sync with the seasons and your market. Plus, we off ...