Zonama Food
Hall: Shk Rashid Hall Stand: R-W44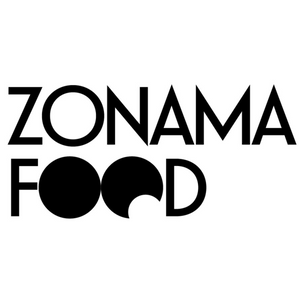 Zonama Food is a dynamic and innovative company with two outstanding brands: Zebrastic and D.Lishes. With our broad product portfolio, we cater to a diverse audience, offering unique and high-quality food products. Our brand Zebrastic is renowned for its vegan and sugar-free snacks that seamlessly combine conscious nutrition and indulgence. Our range includes a variety of products, including bars, Energy Balls, and our self-freezing fruit ice, which gained recognition when featured on a TV show. Our vegan snacks are not only delicious but also free from added sugar, lactose, and gluten, meeting the needs of health-conscious consumers. We believe in creating snacks that not only delight the palate but also nourish the body. D.Lishes is our second brand and stands for extraordinary chocolate innovations. Here, we harness creative ideas and the highest quality to captivate yet another audience. Our latest innovation, the "Conies," was launched earlier this year and is currently taking the German market by storm. Conies are crispy wafers filled with Belgian chocolate in various enticing flavors. This unique combination of crispy pastry and premium chocolate offers an unparalleled taste experience. At Zonama Food, we are more than just a food company. We are a passionate team dedicated to providing exceptional quality and taste. Sustainability is a central tenet of our corporate philosophy, and we responsibly source our ingredients to minimize our ecological footprint. Our corporate culture revolves around the notion that food should not only satiate hunger but also enrich the soul. With Zebrastic and D.Lishes, we aim to enhance life through delightful snack experiences and provide the perfect companion for every palate. Zonama Food is on a mission to inspire, innovate, and captivate. Join us on this delectable journey as we continue to reshape the way the world thinks about food.
Address
Petermax-Müller-Straße 3
Germany
Zebrastic is a vibrant and innovative brand that takes pride in redefining the snacking experience. We are dedicated to crafting exceptional, health-conscious, and delicious products that resonate wit ...