Blast From the Past: Why Brands Have Embraced Nostalgia Marketing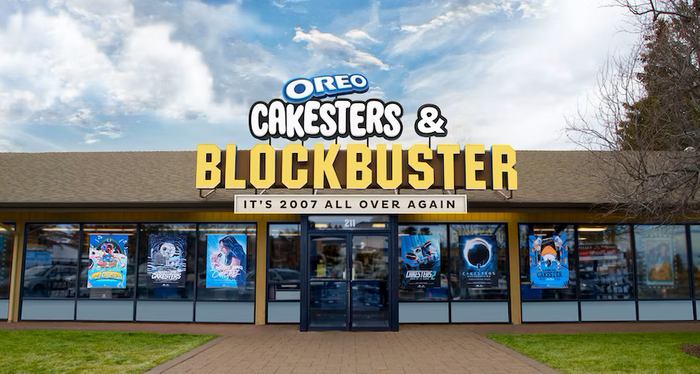 Many experts attribute the uncertainty of the pandemic to the increased use of this tried-and-true tactic.
To celebrate the return of OREO Cakesters, the brand decided to "rewind" to the mid-2000s on Jan. 7 with a playful takeover of the last Blockbuster, located in Bend, Ore.
The soft-baked snacks first launched in 2007, inspiring the nostalgic activation that included a co-branded exterior marquee, Cakesters-themed movie posters that spoofed popular genres and free samples that were presented in retro VHS-inspired packaging.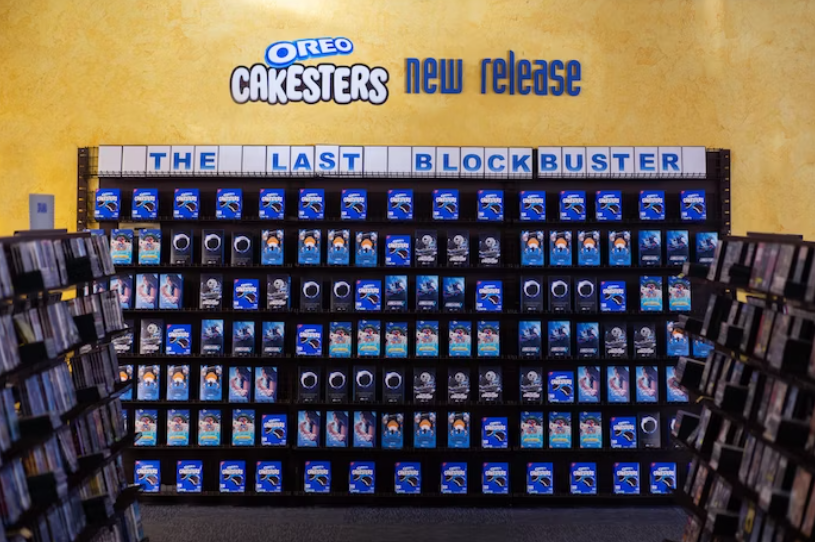 The product was discontinued in 2012, but the ongoing passion of devoted fans motivated the Nabisco brand to bring the snacks back, returning to shelves after a 10-year hiatus.
"Nostalgia is all about connecting with positive memories from the past," said Justin Parnell, VP of marketing for OREO. "It creates a comforting feeling for consumers and has proved to be an effective marketing strategy, especially when targeting millennials and Gen Z—now reflecting on their adolescence. With this takeover, we playfully tapped into the familiar feeling of heading to your local Blockbuster on a Friday to pick up the latest VHS or DVD, and took the nostalgia up a notch by surprising storegoers with the addition of a cult favorite snack from the aughts: OREO Cakesters."