19 Apr 2022
What Your Candy Preferences Say About Your Personality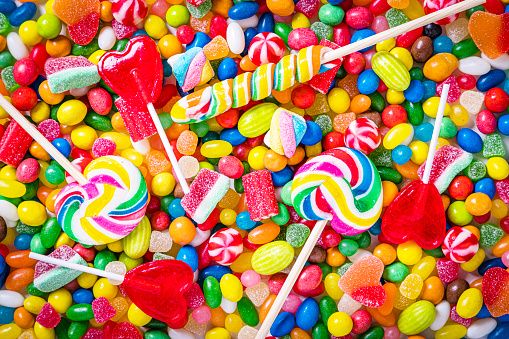 Do you like sour candy more than other flavors? It's likely you might be an extrovert.
That's just one takeaway from a new survey of 2,000 candy lovers: a person's preference for certain sweets may speak volumes about their personality or lifestyle choices.
In addition to being extroverted (59%), a majority of sour candy connoisseurs also identified themselves as "eccentric", "funny", and "sarcastic".
Meanwhile, chocolate lovers overwhelmingly described themselves as "optimistic" (76%) and "shy" (67%). Fans of mint, by a majority of 78%, said they were "thoughtful".
Conducted by OnePoll on behalf of Jelly Belly candy company, the poll also dug deeper into the habits and beliefs of sweets lovers.
People who eat candy every day were more likely to identify as "night owls" instead of "early
Overall, three of four sweet tooth respondents eat candy at least once a week, and 27% report eating it every day.
The poll also asked the 2,000 adult respondents to pick their all-time favorite jelly bean flavor and found additional fun personality traits.
Sour lemon jelly bean fanatics mirrored their stark taste preferences in their personality, with 69% identifying as "honest."
The age factor showed up when it was revealed that one in five baby boomers reported that licorice was their favorite (20%), compared to just six percent of Gen Z.
For pear jelly bean lovers, "eccentricity" is a common personality type. Close to six in 10 align with that description, putting them alongside cherry (68%) and buttered popcorn (59%) fans as the most likely to consider themselves eccentric.
Two-thirds of the orange jelly bean lovers liked to volunteer in their free time (67%)—of those who liked cherry flavor the best, 79% identify as introverts.
"No two personalities are alike and no two flavor preferences are alike, either," said Rob Swaigen, a Jelly Belly vice president. "We currently offer over 100 jelly bean flavors, so there is something for everyone…regardless of palette and taste."