23 May 2022
The world's true cradle of chocolate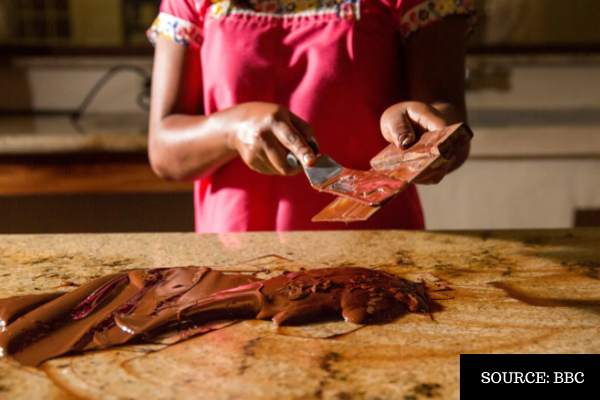 There are nearly a dozen artisan chocolate companies in Belize taking cacao from bean to bar, part of a robust movement to reclaim the small country's rich chocolate heritage.
The earthen road is a great sweep of brown that slices through the rural landscape of southern Belize. The surface is pitted and pock-marked, lumpy enough that it looks like a nutty chocolate bar. So, it's only fitting that this path leads to Abelina Cho, known to many as the "Chocolate Queen".
When we met, she was apron-clad in the kitchen, where she cooked with no recipes and presented the type of feast she makes whenever visitors come: shredded hearts of palm with turmeric root, tender sauteed greens, tomato salad, beans, coconut rice, spiced chicken, a heaping bowl of fried plantains. And of course, chocolate. On this day the Chocolate Queen prepared it in 14 different styles, including chocolate with cardamom, a chocolate liqueur and a hot ceremonial beverage.
Cho lives in San Felipe, a village of 330 households and five churches. It's located within the Toledo district, Belize's agricultural centre, where bountiful crops include bananas and corn. Here, the soaring rainforest trees make leafy jungle canopies, the rivers run clear and thatched-roof houses of Maya families dot the hillsides. This is also the cradle of chocolate.
Cacao – the principal ingredient for chocolate – was both consumed and used as currency by ancient Maya royalty and political elites throughout the historical region of Mesoamerica, which included southern North America and most of Central America. But not all those areas were suitable for cultivating cacao.