05 Jan 2022
Yummex sweets show claims success and gains rebrand as ISM Middle East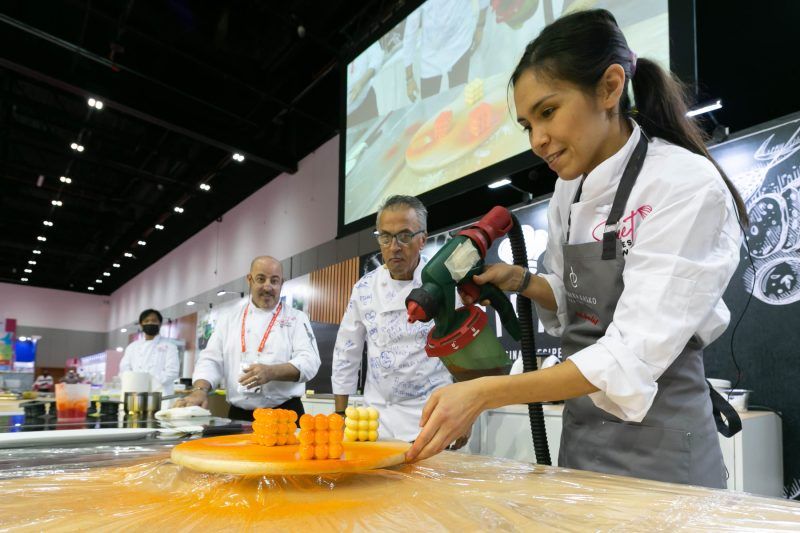 The team behind Dubai's key Yummex confectionery show has hailed it a success, with the event set to continue next year under a rebranded banner of ISM Middle East, reports Neill Barston.
Taking place earlier this month, the show attracted a total of more than 230 exhibitors from 37 countries presented themselves on a larger exhibition area than at the previous event in 2019 and thus occupied more space at the restart than before the pandemic.
According to event organisers, more than 9,000 trade visitors actively inquired about products, innovations and trends in one of the world's largest growth markets.
The exhibitors benefitted from direct access to numerous relevant buyers and decision-makers from the retail, trading and hospitality sectors as well as to distributors from the entire region. The high quality of the trade visitors was particularly emphasised. But the number of visitors was also above the expectations of most of the trade fair participants.
The 14th yummex Middle East has shown that the trade fair and personal exchange are not only possible again, but above all wanted again. There is a clear sense of optimism in the industry for new trends and developments. "We are delighted with the very successful restart of yummex Middle East at a time when we are also present at Expo 2020 as the organiser of the German Pavilion. Dubai has the business and the future firmly in view – a very inspiring interaction, "confirms Gerald Böse, CEO of Koelnmesse GmbH.
ISM Middle East revamp
Notably, on the last day of the trade fair in Dubai, the two organisers of yummex Middle East, the Dubai World Trade Center (DWTC) and Koelnmesse, together with the International Confectionery Fair (AISM), announced that the fair would start with a new brand name for the next edition as "ISM Middle East".
Having established itself for more than a decade, the team behind the show felt optimistic it would continue to prove its worth in the region, against a backdrop of continued growth within the sweets and snacks market for the wider region.
"With this step we are reaffirming the positioning of the event as the leading business platform for the industry in the Middle East and North Africa region. As one of the world's largest confectionery events, it complements the offer at the International Confectionery Fair (ISM) in Cologne.
"As ISM Middle East, it is building more clearly than before on the global awareness of the world's leading trade fair in Cologne, "explains Denis Steker, International Division Manager at Koelnmesse GmbH.
Furthermore, Mark Napier, Group Director Portfolio Management, DWTC believed that notable progress had been made at the event.
He said: "Our partnership with Koelnmesse fits perfectly with our claim to host world-class events with which we meet and exceed the expectations of our target markets. The ISM is the world's leading trade fair for the confectionery and snack industry. The renaming of yummex to ISM Middle East shows the ambitions we have for this event in terms of its size and its benefits and added value for our visitors and exhibitors – so that they can benefit from a world-class event here in the Middle East."