Replacing sugar: CarobWay showcases low glycemic sweetener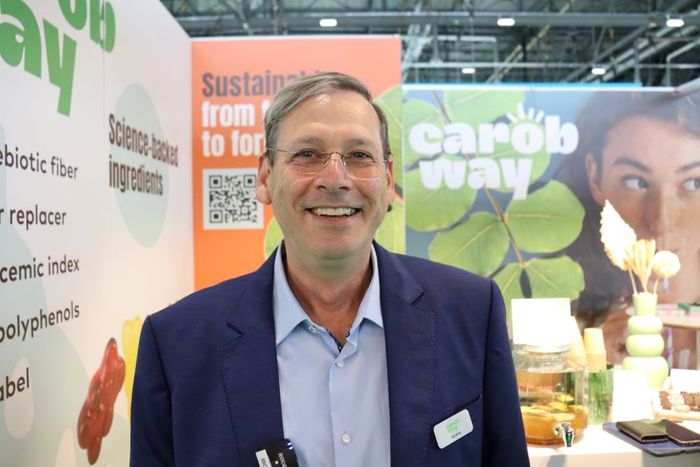 Israel-based food tech start-up CarobWay will present its clean label sugar replacer made from whole carob fruit in gummy and energy bar prototype formats at the IFT Chicago trade show (July 17 to 19). The business highlights the sweetener's mild, caramel-like flavor and low glycemic index (GI) due to the presence of D-pinitol.
The alternative sweetener is a one-to-one sugar replacer. However, the company notes that "you can't always replace 100% of the sugar due to carob's characteristic flavor." Udi Alroy, CEO and co-founder of CarobWay, tells Food Ingredients First.
"It doesn't appeal to every type of product," but example applications include iced tea sugars, energy bars and filled chocolates. Its mild and "pleasing" caramel flavor allows CarobWay to "plug it easily" into most food and beverages.
The carob sweetener is derived from whole carob fruit, a nutritious and ancient crop that grows in arid regions. CarobWay uses a proprietary process to extract the sweetness from the deseeded pods, creating a syrup that can be used in various food and beverage applications. The obtained sweetener is clean label, vegan, gluten-free and non-GMO.
"The ingenuity of this product is the simplicity of its use. The extraction methodology and food tech applications provide us with the ability to adjust flavor to formulations around the world, not only around the Mediterranean where people are more used to the flavor," Alroy underscores.
Breaking apart the carob
Alroy explains that Carobway takes the carob and breaks it apart into three different "families." One is the seeds, which are used to make food thickeners, such as locust bean gum and also protein. The second family is the low GI sugars.
"The third family is the fibers. Most of the fibers in the carob are insoluble fibers. And in conjunction with polyphenols, we can make it a very high prebiotic powder source," he notes.
"The main reason that we didn't take out the polyphenols is that the combination of the fibers with the polyphenols has a much better effect on the gut and much better effect on the microbiome."